A nice little feature available on most browsers running on a smart phone is the ability to add a shortcut to a website on your home screen. When you do this it will look sort of like an app, but it will open up that site in your default browser. So, to create a shortcut to your scheduling page, just open the main scheduling page on your phone and click on the sharing button, then "Add to Home screen button".
After you do this you'll see that there is the nice little short cut on your home screen, like this: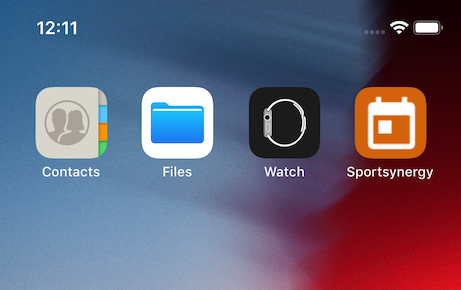 This little trick should save your countless seconds every week… you're welcome.